MAG-LOCK STRONG FIXATION MAGNETS FOR THE DOGGERBANK PROJECT
MAGBAT is a specialist supplier of
high quality permanent magnets
, which have proven to be an essential component in a wide range of industrial applications. An example of such a project in which MAGBAT played a crucial role is the Dogger Bank wind farm project.
The Dogger Bank wind farm project is a massive renewable energy initiative that is being developed off the coast of the UK. The project is a joint venture between Equinor, SSE Renewables, and Eni and aims to deliver up to 3.6 GW of renewable energy to the UK grid by 2026. This will be enough to power over 4.5 million homes and significantly reduce the UK's carbon footprint.
One of the major challenges in developing offshore wind farms is ensuring that the components used in the turbines remain securely in place in the harsh offshore environment. This is where MAGBAT's permanent magnets have proven to be invaluable. The company has supplied high-strength magnets that are used to fix components in place, ensuring that they remain stable and reliable in the face of the strong winds and waves that can be encountered offshore.
The use of MAG-LOCK permanent magnets in the Dogger Bank project is a testament to the quality and reliability of their products. Their magnets have been rigorously tested and have been shown to be capable of withstanding the harsh conditions offshore, making them an ideal solution for the renewable energy industry.
Overall, MAGBAT's contribution to the Dogger Bank wind farm project is just one example of how their innovative and high-quality products are helping to drive forward the renewable energy industry and make a positive impact on the environment.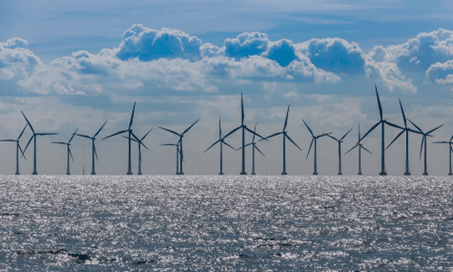 Get inspired by our projects